The most awarded eNail brand in the cannabis industry now completly wireless.  The perfect dab has arrived, giving you unparalled flavor & performance.  Take the largest dabs in the industry with 0% pooling while keeping all the terp profile 100% completely intact.  take the fatest flavored vapes possible. All the quality you love in our corded eNails now in the palm of your hand.  Low temp dabs available anywhere anytime guarenteed to taste every terp like the extraction artist intended.  Largest atomizer, with Patent Pending Triple Substrate Heating Technology ® No other brand has better flavor and a huge vapor to compliment the most pickiest dabbers in the world. Click here to get  yours often on backorder you can still place the order it will be fullfilled as fast as we can produce them…. the huge influx in demand for our Evolution Erig eNail has been so hard to keep up with production. Click here and order yours today!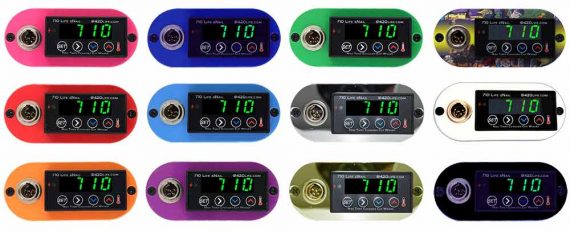 We manufacture the most awarded eNails in the industry. Our digital nail is made for precision heating & vaporization of your aromatherapy oils. Built for years of fun.
Our eNails provide precise heating  and excellent function for your essential oils. We constantly are working on various ideas and create custom tools to fit our needs of the essential oils industry.
Our enails are compact and fit in the palm of your hand. They are ready to go in under a minute. 710 life is proud of all our entire product line working with some of the biggest chipset manufacturer and battery manufacturers on planet earth to combine our engineering skils with their ability to produce the highest quality that we demand and you would expect.
Our custom created PID controller in our enails are easy to you with pure digital adjustable temperature is everything you need to have a great session. Constant stable temperature cannot be achieved with other methods. Only and enail can achieve constant maintained low temps. With our enails you set the temperature and your good to go you never have to set it again, set it and forget it!
We are constantly innovating and engineering new ways to improve the current state of enail vaporization. We emphasize on providing consumers with products that are reliable, user friendly and above all affordable.
Click here for the best ENAIL's and quality support
WE DO NOT CONDONE THE USE OF TOBACCO OR ANY ILLEGAL SUBSTANCES OUR PRODUCTS ARE STRICTLY FOR NATURE'S NATURAL PLANT OIL AROMATHERAPY OF LEGAL PLANT EXTRACTS.  KNOW THE LAWS IN YOUR STATE BEFORE PURCHASING!