Used, Loved and Enjoyed by millions worldwide

Leaders in the industry.
#1 with multiple Cannabis Awards from the industry
Leaders in the industry. 1st in our class! We lead with great innovation being first to bring you new and exciting aromatherapy vaporization equipment.  Our engineers create with passion, knowledge and time tested experience. We work hard to obtain and protect our inventions with US Patents and US Trademarks to protect our designs.  Passion is what drives us.
We make things happen! First and foremost we share and donate a small portion of our proceeds to St. Jude's Children Cancer Research Center.  We believe in helping others.  We're not just a 420 Company, we're a team of product designers, engineers, and customers ourselves, who help grow our business from scratch into the company it is today. Work hard play hard and invest in yourself are some of the words we live by!
Started in the SFV Valley, California, home to many of the OG Strains you know and love.  Our Valencia California based facility strives in designing and engineering the latest and greatest 420 & 710 Products.  Innovation, superior quality, and real live customer service is what we deliver to you and best of all you can rest assured with our no hassle warranties you'll be in good hands with 710 Life.
We are pioneers and not only innovation but get through US law.  We were some of only a handful of companies to receive US Trademarks during the grey area years that still continue to plague most US Cannabis companies not being able to secure their Intellectual Property.
Check out our Trademarks simply click the titles below
Development
Design
Marketing
Now Accepting Bitcoin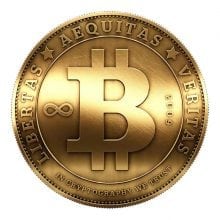 TRUST 420 Life 710 Life brand for quality and support
and for the latest gear!
OUR MISSION
To bring our clients the very best in quality and service.
OUR INSPIRATION
You are our inspiration! We enjoy making our clients happy!
OUR PASSION
is making you enjoy your 420 life the best possible.
Be thankful for what you have; you'll end up having more. If you concentrate on what you don't have, you will never, ever have enough. Oprah Winfrey