Loved by over 4,724,717 people worldwide
A San Fernando Valley based entity born and raised in the SFV.  We have bred this company to cater to the real 420 life visionaries who see what the future holds in cannabis and its awesome healing powers and value to the community.   All our products are geared to the 420 710 Crowd !
Development
Design
Marketing
Now Accepting Bitcoin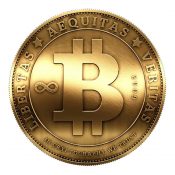 We make things happen! First and foremost we share and donate our a portion of our proceeds to St. Jude's Children Cancer Research Center.  We've helped thousands of people since we've launched 420 Life. We believe in helping others.  We also believe in great design with a capital "D" is causing a sea of change in the 420 710 business. We're not just a 420 Company, we're a team of product designers who help grow businesses from scratch. Work hard play hard is our model!
TRUST 420 Life 710 Life brand for quality and support
and for the latest gear!
OUR MISSION
To bring our clients the very best in quality and service.
OUR INSPIRATION
You are our inspiration! We enjoy making our clients happy!
OUR PASSION
is making you enjoy your 420 life the best possible.
Be thankful for what you have; you'll end up having more. If you concentrate on what you don't have, you will never, ever have enough. Oprah Winfrey