Product Description
Best Enail Kits
What can our Enail do for you?
Ditch the Torch = Unknown temp, timers and pooling
Enails and the Facts
How much do you spend on butane every month?
Enails are everywhere, have you ever wanted to buy a reliable and affordable e-nail without having to compromise quality?
Do you want to start saving money and at the same time improve your essential oil experience?
Do you want to know the actual temperature your using? Don't guess… KNOW IT while maintaining constant even temps within a 1° F accuracy
Do you want to maintain the same even temperature every use?
710 enail complete kit includes:
includes grade 2 titanium 10/14 /19 mm male & female E-Nail Nail for 20mm Enail Coil
Enail Coil, Power Cable, instructions, Digital Controller box, Universal Nail, Titanium Carb Cap, and other free gifts
THE MOST COMPLETE BEST ENAIL KIT ON THE MARKET TODAY.  INCLUDES EVERYTHING YOU NEED TO GET STARTED!
Our eNail = even stable & steady temps,
start capturing more the terpenes and truly experience cannabis they way it was meant to be
The 710 Life Enail is the Original….. FASTEST HEATING ENAIL ON THE PLANET , Guaranteed! WHY WAIT?
Our brand enail is the only desktop enail to ever win a Hightimes Cannabis Cup Awards
The 710 Life original desktop e-nail kit lets you customize your temperature and maintain it!
Our Enail will change the way you dab forever, guaranteed !
710 Life, The Best Enail, Dependable Quality Enails you can trust to last throughout the years!NO TEMP SPIKES WHILE INHALING similar looking brand units dip and fluctuate 20°F-80°F spikes while inhaling, ours will not disappoint!
The Best Investment Is In Yourself!
Just like most smartphones look alike but some are faster & have much better functionality — the same goes for an eNail.
Our Heat Controller is a custom controller designed with plant oils vaporization in mind.  Open our box next to any other brand and compare the guts!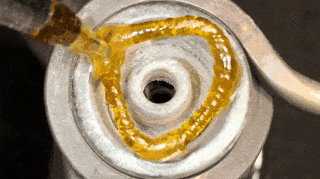 Enail Features:
Customized PID Controller making the 710 Enail the fastest best brand enail on the market
Fully adjustable temps range from 50°F- 1200°F (Use the up arrow & down arrow only to adjust temps)
THE ONLY Fuse Protected circuit – not many others kits have this!  Safety FIRST! All other enails sacrifice your safety by lacking an electrical safety fuse
Extra-long heater coil (5 ft.) and power cord (5ft.)
onboard memory remembers your perfect temp so every time you turn our enail on, it heats to YOUR EXACT liking.  unlike the other brands that make you program a temp everytime 🙁
enail dabs are always ready, avoid running out of gas, or worse having a torch leak and explode on you!
avoid overheating your concentrates
evenly heat the entire nail with our electronic enails
The discrete 710 Life E Nail  is the perfect tool to heat your concentrate to its perfect medical temperature preserving valuable oil and terpenes.
avoid drawing attention to your with a big torch
Simply turn switch on, set desired temperature with the up/down arrows and enjoy! Our enail will remember your temp with its on-board memory!
Temperature range: 0F – 1200F – Recommended Usage Below 1000F
Enails: The 710 LIFE e-nail is the best-priced quality enail and a must-have upgrade for aromatherapy with your essential oils. It will enhance your experience allowing you to accurately control the temperature of each use. The 710 LIFE e-nail pays for itself, forget the feeling of disappointment when you run out of butane and have to go to the store, with the 710 LIFE e nail those days are long gone.  No more drawing negative attention that torches bring.  No more overheated nails! Our enail is has a digital programmable temperature controller that keeps your temperature accurate. No more hot spots on your nail from the torch!  Evenly heat your nail with our exclusive enails & coil designed exclusively for the 710 lifestyles.
There is no better way to enjoy your herbal concentrates than with an enail.  Enails eliminate butane residue that heating with torches causes.  Our coil heats up in just a couple minutes you will be having a great time with your new aromatherapy device.  If you are tired of burning yourself with torches, having people look at you funny, running out of gas right when the party is kickin off.  Well NEVER again when you with our enails.  Enails are the future… fast, clean, reliable hot nail when you want, all at the flip of a switch, never run out of gas when you want to get medicated. Get your e-nail today!
What is the best thing about the 710 Life e-Nail by 420 life? Every unit is exactly the same. With your new eNail, be assured that the wiring is soldered and shrink wrapped on the Solid State Relays and XLR connections. No need to worry if something goes wrong with your 710 Life e Nail.  Our customer service is the best you can find. Our enail is the future for heating your dab nail.
Cannabis concentrates offer an amazing combination of potent effects and robust flavors. When concentrates are heated the terpenes are released into vapor, creating the vast spectrum of effects and flavors that your plants exhibit. Knowing which temperature to heat your concentrates to, however, is a crucial detail and can be the difference between experiencing delicious flavors and profound effects or tasting the burnt disappointment from temperatures too hot to vaporize effectively.
Why the Temperature of Your Enail Matters – Terpenes
Why our Enail is the best and how it beats all the competition – the most important thing is stable temps, and no other brand can remain as stable while being hit from.  So, why is temperature control so important? In a single word: terpenes.  If you're unfamiliar with terpenes, they're the compounds in cannabis that give the plant its unique smell. Although cannabinoids are also extremely sensitive to temperatures, THC and other cannabinoids are odorless, so each strain's compelling fragrance depends on which terpenes predominate.  Aromatherapy with an Electronic enail maintains constant even adjustable heat distribution maintaining a constant even temperature (that you set) preserving your oils delicate terpenes and medicinal qualities that aromatic essential plant oils contain.  Once you use our enail YOU will never be the same and you will never want to use any other method.
Every terpene is unique in the therapeutic benefits it offers and the flavors it produces, and each individual terpene has its own sensitivity to heat, creating unique vaporization points as well. The extraction method used to achieve the oil, shatter, or wax forms of concentrate varieties, as well as the temperature at which you dab or vaporize concentrates, can greatly affect both the flavor profile and the synergy created between the concentrated cannabinoids and terpenes.
To give you an idea of the differences between terpenes, here's a shortlist of boiling points for some common terpenes found in cannabis (check out the full infographic for the complete list).
Linalool: 388 degrees F
ß-Caryophyllene: 320 degrees F
ß-Myrcene: 334 degrees F
D-Limonene: 349 degrees F
Humulene: 388 degrees F
α-Pinene: 311 degrees F
Ask anyone who owns an e-nail and they will tell you how much better it is.  The simplicity of an e nail with dialed in temps that only can be done with an electronic nail (e-nail). USING with our e-nail will bring a new sense of flavor and appreciation for your concentrates.  Precision temperature control is our key feature with onboard memory that remembers your settings even if unplugged!  The ability to dial in the temp that you want with our enails that will ensure that you have the hit the way you want!  Higher temps vaporize the oils instantly while lower temps bring out the flavors of your concentrates.  There is a reason why our enails were invented for precision temps and low temp dabs to preserve the oils valuable terpenes.  When you use a torch you never know the exact temp of your nail, but with an enail you know every time!   Enail dabbing has become a fast-moving trend, once you try e-nail dabs you will see what all the fuss is about.
This unit is designed only for TERPENES, the essential oils and flavors you care about.   Our smart digital temperature controller will let the user choose the preferred temperature to dab and taste the true flavor of the products without the use of a butane torch. You can just set the temperature of your choice and forget it! With lower temperatures for proper aromatic affect as well as to avoid overheating or burning the oils delicate aromatics. Simply snap in the quick-disconnect heater coil and turn on the power switch and the unit will heat up to your pre-programmed temperature. Everything is included in this in our enail complete kit! Lots of enails for sale but there is only one american company that answers all your questions by phone or email because we care. Enjoy AromaTherapy at its greatest and grab one of our enails a change the way you dab forever! Enail rules! best flavor ever!!!
710 LIFE ENAIL CONTROLLER SPECIFICATIONS
3X Faster heating than ALL the competition on the planet!
GUARANTEED
Tripple Award winner! – HTCC (High Times Cannabis Cup) Winner – Best Product
On/Off Master FUSED Power Switch Our competition does not comply with US AC Power Safety Laws – WE PROVIDE A FUSED CIRCUIT TO PROTECT YOU!
5' 120VAC 3 Prong Grounded Power Cable (PC computer power cable US)
5 Pin XLR Female Connector for Heater Probe
Dimensions: 5.4"(L)x3.5"(W)x1.4"(H)
Weight: 320 grams (less than 3/4 lb)
Sturdy industrial aluminum case
Rubber Pads to protects from scratching and slipping
Fits in the palm of your hand
Temperature range: 0F – 1200F – Recommended Usage Below 1000F
710 LIFE ENAIL HEATER COIL SPECIFICATIONS
20mm Barrel Coil ID (inside diameter)
Larger diameter = BIGGER DABS
150Watt Heating Element
(1.5X longer life than the competitions which use cheaper 100Watt which burn out faster due to their thinner cabling)
5' Kevlar sheathed cable
5 Pin XLR Male Connector
Recommended maximum temperature of 1000°F
Temperature range: 0F – 1200F – Recommended Usage Below 1000F
Recommended optimal operating temperature 670-710°F
710 LIFE ENAIL TITANIUM SPECIFICATIONS
Certified Grade 2 Titanium
Universal 710 Life Nail 14/18mm Female and 10/14/18mm Male
710 Life Universal Carb Cap (flattened tip which is ideal for all types of essential oils & concentrates)
Cautions:
When not in use, you should store your device in a safe place to avoid accidental activation. You should not leave your unit unattended or on or unattended in a hot area or near flammable objects as this could be a fire hazard. You should keep your 710 Life eNail away from water or any other liquid or flammables and away from any environment involving strong acids, alkaline or combustible material. Please keep this out of reach of children and pets. It is intended for persons over the age of 21
Also know that a portion of all purchases will be donated to St Jude's Children's Research Hospital for CANCER RESEARCH!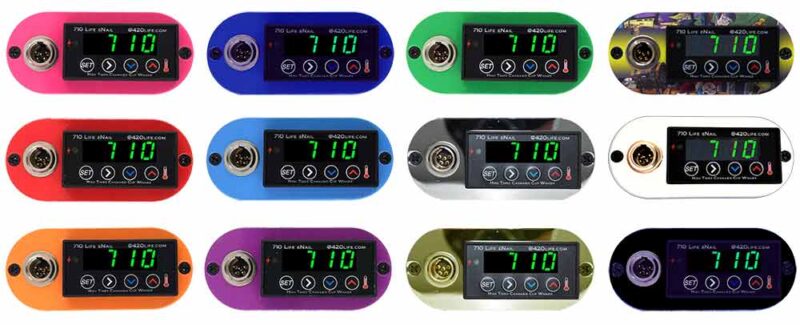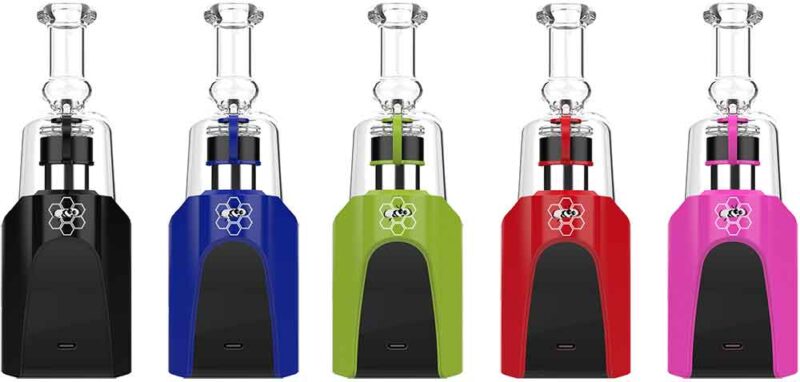 Need Portability?
Evolution Intelligent Portable eNail eRig by 710Life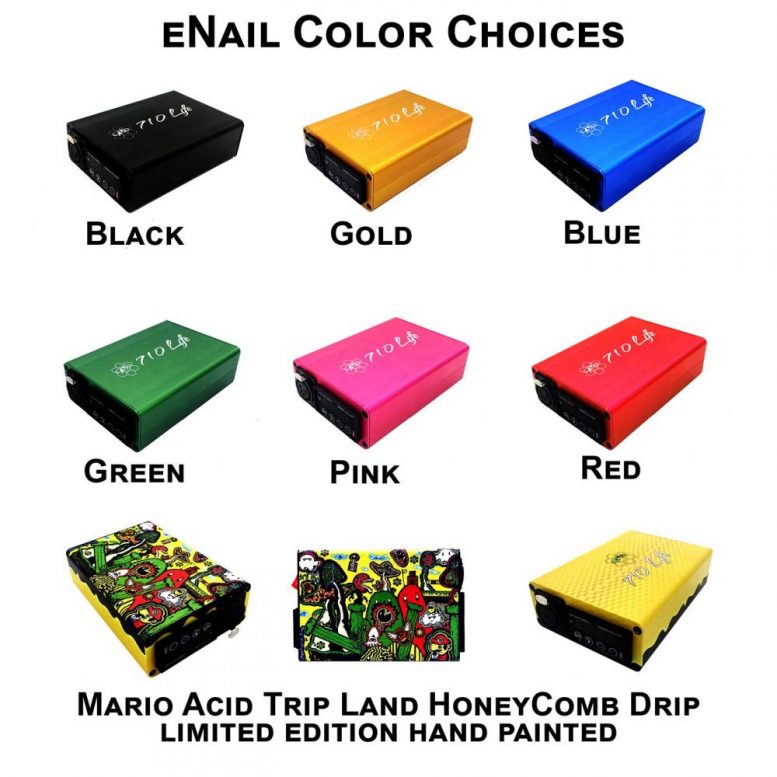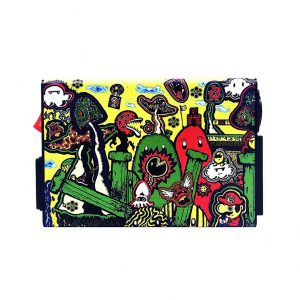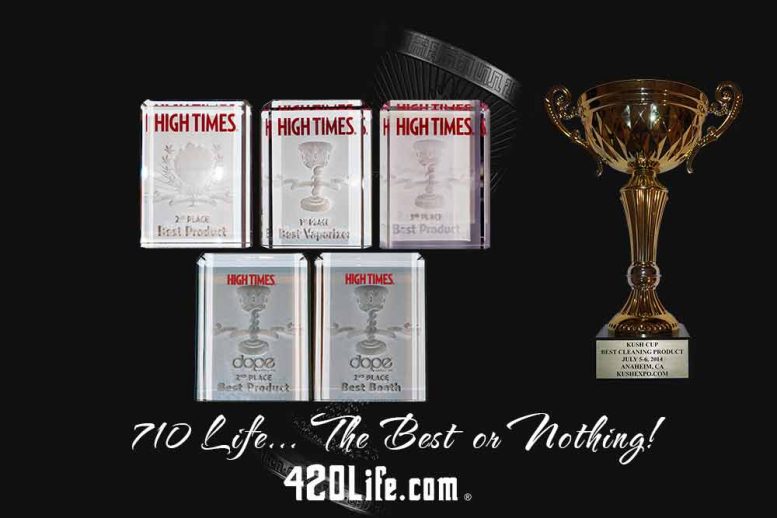 Only logged in customers who have purchased this product may leave a review.