Portable enails & Vape Pens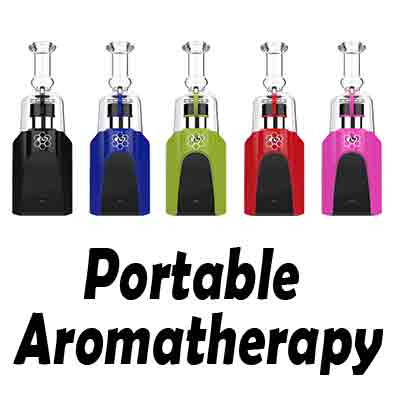 Portable Enails & Vape Pens

Aromatherapy with an eNail
Aromatherapy is the practice of using the natural essential plant oils extracted from flowers, bark, stems, leaves, roots or other parts of a plants to enhance psychological and physical well-being and health.
For instance take the lavender extract, this potent plant can quietly calm your mood and help you and/or you baby to get to sleep pure clean and natural with no side effects, all from natures wonderful lavender Plant.  its ability to eliminate nervous tension, relieve pain, disinfect the scalp and skin, enhance blood circulation and treat respiratory problems.
The aroma from these "essential" oils is widely believed to stimulate brain function. Avoid drugs try natures natural remedy. Essential oils can also be absorbed through the skin, where they travel through the bloodstream and can promote whole-body healing.
A form of alternative medicine, aromatherapy is gaining momentum. It is used for a variety of applications, including pain relief, mood enhancement and increased cognitive function.
There are a wide number of essential oils available that have no drug content at all but are natures natural remedy, each with its own healing properties.
Although new studies are finding cannabis oil to have miracle effects on the human body due to our endocannabinoids system natural found in our bodies.  In has been well documented to kill even our most feared disease CANCER.
Try our Evolution Portable eNail. Dab anywhere anytime!
Showing 1–15 of 37 results