portable enail
portable enail
portable enail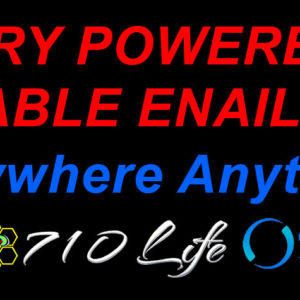 a portable enail is a battery powered enail that you dab with.  Portable enails make trips more fun and convenient. get yourself an 710 Life Ozone portable enail.  if your tired of a torch than ditch the torch. if your stuck to a cord than ditch the cord. introducing the all new Ozone battery powered enail.  you can take you portable enail everywhere and anywhere with it easy to recharge Micro USB slot.  also you can buy additional 18650 batteries and charge them separately for even more batteries and more dabbing time with your enail.  The 710 Life Ozone battery powered portable enail is the new next generation electronic dab rig from one of the most trusted names in the industry – 710 Life!  Say goodbye to clunky, cumbersome e-nails that cost an arm and a leg. The  is the first portable eRig that's compact enough to keep up with your busy grab-and-go lifestyle. With the 710 Life Ozone , there's no coils or wicks to worry about. Simply load-up your favorite wax concentrates and dab anywhere and everywhere! Always on the forefront of wax vaporization technology, it comes as no surprise that 710 Life Ozone is leading the new eRig revolution.
Our vaporizer line is the culmination of our research and development.  We wanted to create portable vaporizers that are convenient and reliable, yet potent and effective. Vaporizer pens that were stylish enough to use anywhere but stealthy enough to keep a low profile. Something that isn't just a novelty, but a justifiable replacement for all other vaporizing methods. We wanted to change the way people enjoy their essential oils.   Using our signature low-heat Titanium Technology, our vaporizers create a thick, potent vapor that is remarkably smooth without sacrificing flavor. Pairing this technology with outstanding battery life and unparalleled build quality results in products that you will not want to put down.
The 710 Life Ozone  is a portable, battery-powered rig, employing a titanium dome-less nail much like you would see in a traditional glass rig setup. It uses a glass-water filtration system to replicate the dabbing experience perfectly. The only difference is—and it's a big one—all it takes is three button clicks and 30 seconds to get the titanium nail hot enough to take a dab. This is a game changer!