Move over cotton candy and hog races because there's a major new attraction coming to the California State Fair in 2022. Today, officials announced details for a first-ever, state-sanctioned cannabis competition and award event, set to debut next July at the Cal Expo Fairgrounds in Sacramento, California. Dried, cured cannabis bud entries are due starting November. Nice.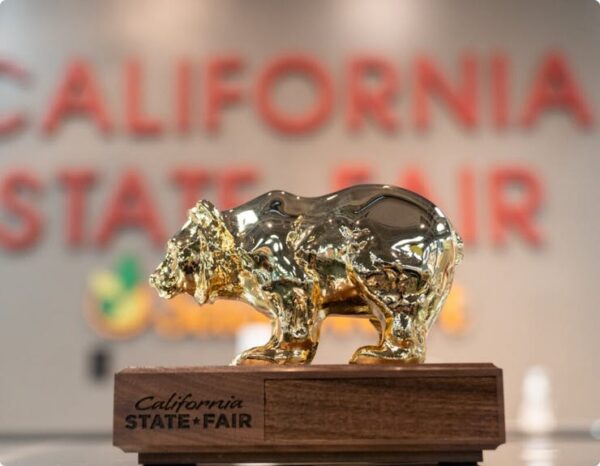 It also represents a major new draw for the 166-year-old California State Fair, which has long attracted its weed lovers with amusement park rides and deep-fried munchies. It's also the crown jewel of the international fair circuit. On display—the best California has to offer when it comes to agriculture, technology, and the Golden State spirit. Adding a cannabis competition should be a boon for cultivators and event organizers alike.
It's a moment when the state is actually recognizing cannabis as an agricultural powerhouse worthy of its own competition and awards event. The California State Fair is a blueprint for an even bigger cannabis awards landscape, not only for the state but across the nation as well.
"Cal Expo is thrilled to be adding California Cannabis to our list of competitions at the State Fair, which includes our best-in-class wines, cheeses, craft beers, olive oils, and fine arts, among others," said California Exposition & State Fair Board of Director Jess Durfee. "We look forward to recognizing California's legal cannabis industry with a science-based and first-of-its-kind event."
Developed in partnership between the California Exhibition & State Fair and the California-based marketing and events agency Cultivar Brands, the competition will be open to all licensed growers in the state. Submissions will be accepted across three categories, organized by light source—indoor, mixed light, and outdoor—with 77 bronze, silver, gold and double gold medals issued exclusively for cannabis flower but no other product categories.
How do you win it? Have the highest-testing THC, CBD or most terpene-rich bud in the state.
"California is the largest producer of quality cannabis in the world," says Brian Applegarth, co-CEO of Cultivar Brands. "The California cannabis pioneers represent a story of vision, struggle and sacrifice that has propelled the industry to where it is today. These awards will recognize and celebrate our history, the farmers, as well as our world-class genetics and ongoing innovation."
How to win the Golden Bear
The coveted Golden Bear trophy for "Best of California" will also be up for grabs, which promises to offer a huge sales and marketing opportunity to whichever cultivator ultimately claims it.
How do you win it? Have the highest-testing THC, CBD or most terpene-rich bud in the state. The state's premier cannabis and hemp testing labs, SC Labs, will test and score the competition. Each entrant will get a Certificate of Analysis with their lab results, including the PhytoFacts® chemometric reports. "Awards will be given to entrants with the highest concentrations of the qualifying compounds," organizers state.