Button Top Shaped Banger Terp Tuner
$19.95
Product Description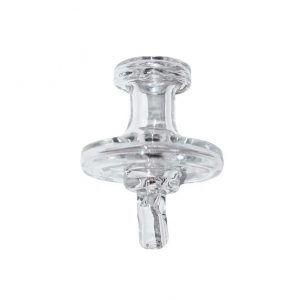 Button Top Shaped Banger Terp Tuner Quartz Carb Cap
Button Top Shaped Carb Cap with air vent
This is our 710 Life Button Top Banger Quartz Carb Cap  with no dabber stick to break so they are more durable and will definitely help retain a more evenly distributed heat across the quartz while maintaining your desired temp longer.   Our Button Top Banger Quartz Carb Cap is the perfect addition to your quartz banger collection!  If you are in the 710 scene you know how popular quartz nails are.  Get your 710 Life Slanted banger quartz quartz carb cap and see what all the quartz fuss is all about!  Specifically designed to fit all of our banger allowing for lower temps when dabbing.  Takes dabbing on quartz to the next level! This Button Top Banger Quartz Carb Caps for our Quartz Nails are all the rage, and they don't have a dab stick attached to break off!  The flavors that are produced from quartz are much accurate and full of delicious flavor and their look is much nicer.  Carb caps bounce back the heat and allow for the oils to vaporize much more evenly.
Button Top Banger Quartz Carb Caps preserve your essential oils natural terpenes and create even heat distribution is suitable for 28mm- 30mm!
Only logged in customers who have purchased this product may leave a review.