Product Description
DIY Rosin Press for eNail for 710 Life ™
DIY Rosin Press Plates makes the perfect home project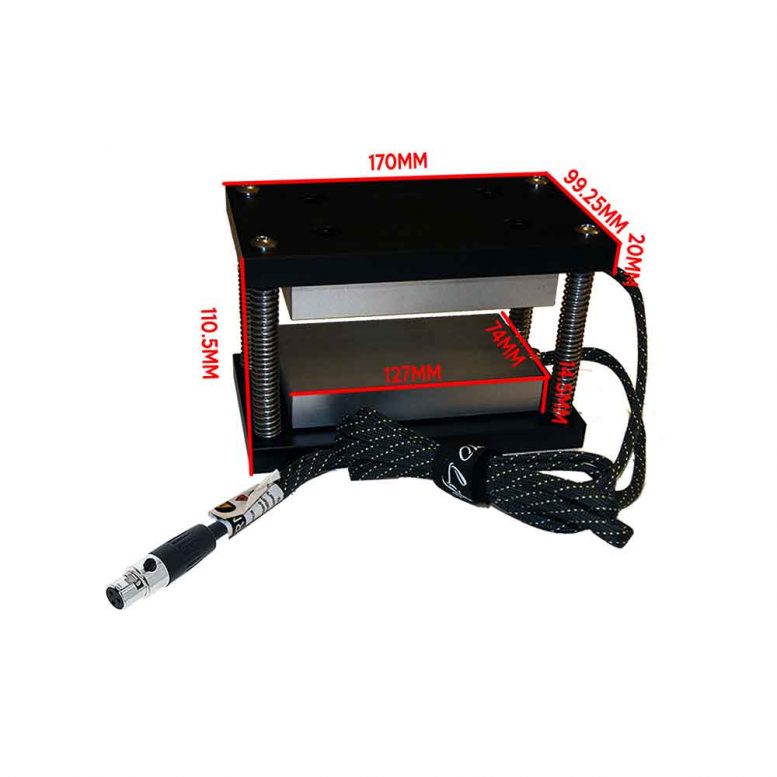 ONE ENAIL POWERING YOUR ROSIN PRESS
The other companies sell you an entire new enail or a dual enail.. this is a complete sales pitch and a waster of your money. our adapter accomplishes this task for under $60
1.5 Ft. Y Splitter Kevlar sheath not cheap nylon like the others
Features 1 x 5 pin XLR 5pin Mini XLR adapter connection
These are made for our Heater Coil and are not the standard low voltage Microphone XLR connection, these are made for use with 240V 300W 5 pin XLR heater coils.A must have for our 710 Life™ eNail units!
These Cables work great with our coils ,
DO NOT USE ANY OTHER BRAND WITH OUR SYSTEM YOU RISK FIRE OR ELECTROCUTION BY USING ANY OTHER CABLE BESIDES OUR EXTENSION
Only logged in customers who have purchased this product may leave a review.