Product Description
oZone Battery Replacement
High quality oZone Battery Replacement  for your 710 Life Ozone Portable eNail! 
710 Life  is the gold standard of excellence in vaporizers
oZone Battery Replacement 3.7V 2500 mAh 35A 710 Life Flower Power High Power 18650 Lithium Battery is your ideal choice to power up electronic 710 devices that require high power. With superior high-grade cells, it supports heavy load discharge. 2500 mAh high capacity offers a long battery life. Compared to traditional alkaline batteries, it has no memory effect and a much longer storage life of charge-discharge recycling. These batteries are also perfect as an emergency back-up or just to extend the use of device between charges. Don't hesitate to buy now!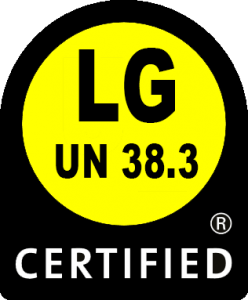 High Drain Rechargeable Battery
18650 3.7 V 2500 mAh
Brand: 710 Life
Chemistry by LG and  made exclusively for us
Series: Flower Power Series
Model – O (oZone)
Material: Lithium ion
Voltage: 3.7v standard
Full-charge Voltage: 4.2v
Output Voltage: 2.75v
Charging time: Standard charging 1000mA takes 3.5 hours;
Max constant current: 35A
Protection current: 35A
Inside Resistance: <60mOhms
Marked Capacity: 2500mAh
Life span: 1300 charging times
No memory effect, long storage life of charge-discharge recycling
Also a great choice for emergency back-up batteries for all your e-cig, vaping, flashlight, or any other portable device that uses 186530
Only logged in customers who have purchased this product may leave a review.