Product Description
710 Life™ Dip N Dab v2 COMING SOON
Portable Nectar Collector
Just Dip Dab n Go – Portable Nectar Collector
Dabbing on the go with the 710 Life Dip N Dab.  It is a Portable Nectar Collector, and things just go easier. Dip N Dab has a heated quartz tip, you simply heat the tip, dip it in your oil and inhale.  It's truly that simple.  Comes complete with a Heated Tip Cover to keep your tip clean and ready to use anywhere anytime you want! While some may use a direct metal coil being tapped to the concentrate, we went and took it a step further, we used a coil to heat an inner quartz tip inside of the ceramic housing.  Our unit also comes with a nice heating tip cover to keep your pockets and stuff clean and safe.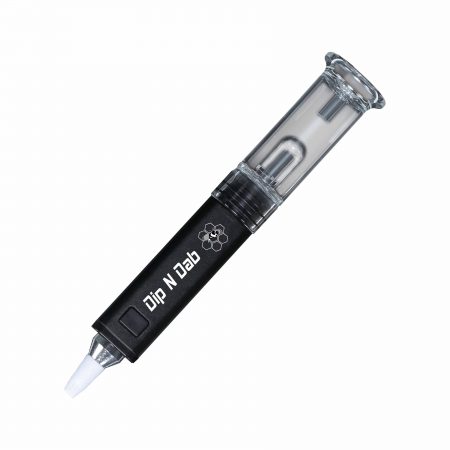 just warm the tip by pressing the button and dip the tip into your finest extracts (gently tapping on your concentrates), when your done don't forget to let it cool a tiny bit and put on the ceramic heat shield after.  This way it will be more safe and protect from burning anything.  The tip also keeps it very clean so you won't get your clothes dirty, not even your pockets
Only logged in customers who have purchased this product may leave a review.