Christmas is the time of the year when friends and family get together and celebrate the festivities with joy, and good food is an integral part of the celebrations. Various weed vendors introduce a wide variety of festive-themed weed edibles during Christmas. You can check out the Just Cannabis Dispensary website to explore different weed edibles and buy them to make your Christmas party more fun and memorable.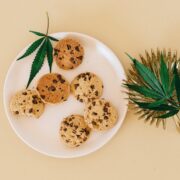 What are Weed Edibles?
Cannabis edibles are food items that have weed extracts incorporated in them. The extracts obtained from cannabis plants are infused into various edible items like gummies, jellies, and different baked goods.
Weed edibles are usually of two types. If they contain a higher concentration of CBD, they are usually consumed for therapeutic purposes. If the edibles have a rich amount of THC, they are generally taken for recreational purposes. Eating these weed edibles can induce a euphoric feeling and a sense of relaxation and wellbeing. They are also known to produce multiple health benefits.
Weed Edibles You Can Order this Christmas:
1. Cannabis Cookies
Manufacturers have introduced cookies infused with weed to make your holidays more fun. They are available in a wide range of flavors, too, like oatmeal raisins and chocolate chips. You can order boxes of cannabis-infused cookies online to enjoy with your family and friends. Munch on them and enjoy the feeling of calmness they bring.
2. Cannabis Chocolates
Cannabis chocolates are creamy, chocolatey goodies infused with cannabis. They have become quite popular among young cannabis enthusiasts as their strong flavor masks the weird taste of cannabis extract. They are also rich in antioxidants which make them therapeutically more potent. You can buy a set of weed-infused chocolate bars online as Christmas gifts for your friends.
3. Cannabis Marshmallows
Do you love lighting up barbeques during the holidays when your family is around? Then, you must try the cannabis-infused marshmallows. Cannabis marshmallows are probably the most recent addition in the world of weed edibles. Order some packs online, and you can enjoy delicious s'mores during your Christmas holidays. Or, you would want to dip them in hot chocolate and enjoy them when you want to feel some extra dash of warmth during the cold season.
4. Pot Brownies
Who doesn't love the rich taste of "fudgy" brownies? If you are one of them, try buying a batch of pot brownies this Christmas. As they are filled with psychoactive THC, they induce a sense of euphoria. If you have some dietary restrictions, you can get vegan, sugar-free, and gluten-free brownies too.
5. Cannabis Gummies
Cannabis gummies are sweet candies made with ingredients like sugar, water, gelatin, and flavoring agents. They come in different shapes and flavors. If you are partying with your friend, gummies are one of the best ways to eat weed discreetly.
Why Have Cannabis Edibles Become So Popular?
Let's see what the reasons people are choosing to buy cannabis edibles for celebrating Christmas are:
1. They are Travel-friendly
Are you celebrating Christmas away from home? Edibles are the best way to carry cannabis with you. Whether it is a batch of brownies or a pack of gummies, edibles can be stuffed in your handbag anywhere you want to go, provided that cannabis consumption is legal in that place. In addition, you can eat them on the go too.
2. No Need to Measure Doses
Cannabis edibles contain fixed amounts of weed extracts. It means they are pre-dosed, and you don't have to measure doses separately every time you think about taking cannabis. Only you have to know the concentration of weed in the edibles you buy.
3. They are Fun and Discreet
Cannabis edibles come in a wide range of shapes and sizes. They are also available in different colors and flavors, which are fun to eat. You will be able to experiment with a wide variety of edibles to find what suits your taste buds. They are also a discreet way to consume weed.
4. They Can Produce Several Health Benefits
With edibles filled with the goodness of cannabis, you can expect multiple health benefits from them too. Eating cannabis edibles has been known to relieve stress and anxiety, reduce pain and even regulate symptoms of diabetes. Some people also indicate that cannabis edibles can help reduce the severity of seizures and help improve appetite.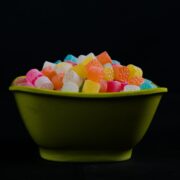 Things to Keep in Mind While Buying Cannabis Edibles for Christmas:
1. Know What Kind of Edible is Right for You
When you visit a website or a dispensary to buy weed edibles, you may likely get overwhelmed by the variety available to you. And, you may end up buying too many edibles at once. To avoid such a situation, be prepared about what you want before going inside the shop.
2. Pick Edibles from a Reputable Vendor
Though the quality of weed edibles is regulated by any authorizing body, you must buy these products from a reputable vendor to get only the best. Ensure the vendor has their products tested by independent labs and free from harmful chemicals.
3. Beware of the Drug Interaction with the Edibles
Cannabis adversely reacts with several drugs like antihistamines, blood thinners, and corticosteroids. If you are under certain medication, make sure that it would not cause any drug interactions with the weed edibles you buy.
4. Start Small and Go Slow
If you are new to weed edibles, starting with a low dose is wise. If you are taking too much weed at once, you might not be able to handle the "high." Also, if you cannot feel the euphoric effect at first, don't take too many to accelerate the onset of the effect. Experts suggest waiting for at least two hours to allow the effects to kick in.
The Bottom Line
The weed edibles gained popularity after the legalization of the sale and consumption of weed. They became popular among cannabis lovers who did not like the weird taste of Cannabis oils or despise smoking or vaping. If you want to try some weed edibles, Christmas parties are probably the best time for it.