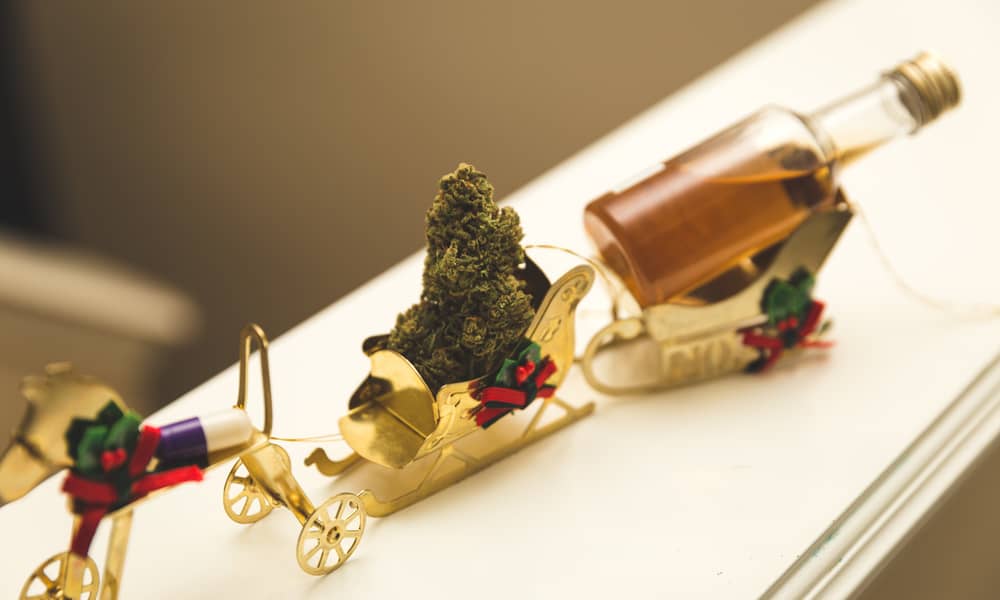 In 2017, marijuana dispensaries raked in a whopping $11.3 million in Aspen alone according to The Aspen Times. This marks a 16% increase from the $9.7 million reported in 2016. This is the first time in US history that marijuana has outsold liquor.
A Big Year For Mary Jane, A Bad Omen For Booze
The cannabis industry gets greener every year, but not without a price. In Colorado, weed sales reached $1 billion in the first eight months of 2017. The country as a whole is looking at $10 billion annually according to a report published by Arcview. In Aspen alone, marijuana was the no.1 fastest growing industry in the retail sector.
While this means great things for cannabis consumers, health enthusiasts and investors nationwide, it threatens liquor sales. According to a study published by Georgia State University, legalizing medical marijuana contributed to a 15% drop in alcohol sales over a ten year period (2006-2015).
Professor Alberto Chong, who co-authored the paper on this study, explains, "these two substances act as strong substitutes in the marketplace." This held true even when factoring in demographic and economic considerations, such as income, age, and gender.
Liquor sales didn't decrease in Colorado's ski haven, it remained the same. Between 2016 and 2017, Aspen liquor sales remained at $10.5 million in estimated revenue. Though sizeable, even excluding the $130 million sold in restaurants and bars, liquor retailers remain wary considering the contrast between their lack of development and the marijuana industry's growth.
Why Marijuana Sold So Well In Aspen
For starters, it's Colorado. Whether talking about the landscape or people's smoking habits, Colorado is as green as it gets. In 2012, Colorado became the first state to legalize recreational marijuana, along with Washington. In short, people flock to Colorado for its legendary weed culture.
Aspen is the perfect combination of a resort town and high altitude. People generally visit Aspen to ski and relax, and nothing unwinds more than Colorado weed. Plus, Aspen in 8,000 ft above sea level. This means that a lot of travelers shy away from drinking, at least while they adjust to the altitude.
According to Matt Kind, host of marijuana podcast CannaInsider, "people are looking for something different from alcohol, which is essentially poison, and marijuana is botanical."
Manager at the local Aspen Stash dispensary, Max Meredith, tells The Aspen Times, "I think it shows adults are open to change."
This is emblematic of our country's cultural shift away from weed stigmatization. Whether at 8000 feet or high as a kite.
Final Hit: Marijuana Sales Top Liquor Sales In Aspen
Whether you're an investor or a mere weed connoisseur, this is a huge moment in cannabis history. It's proof that marijuana, medicinal or otherwise, can go mainstream.
But the threat marijuana poses to the liquor industry should not be underestimated. As put forth in Georgia State University's study of the relationship between marijuana and alcohol sales, areas where marijuana is legal report 20% lower alcohol sales than neighboring regions that outlaw cannabis.
In Colorado, research group Cowen & Company discovered that beer sales in 2016 dropped 6% for men between 18 and 25 years old.
This means that the liquor industry is either going to ramp up its fight against weed legalization or get more involved in weed production and distribution. Lucrative and developing, the cannabis industry is green in more ways than one.