Class Action Lawsuit Against Pot Grower Highlights Pesticides Safety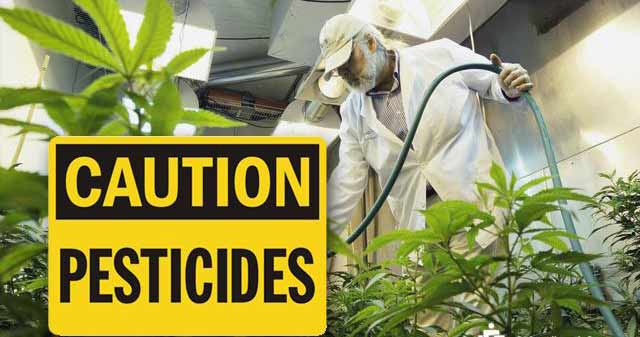 It was only a matter of time. A class-action lawsuit was filed on October 5 in Denver District Court against LivWell, Inc., its subsidiaries, affiliates, partners, joint venturers, and other legal associations or entities owned or controlled by it. LivWell operates eleven (11) retail marijuana dispensaries and is one of the largest cannabis grow facilities in the world. Colorado residents Brandan Flores and Brandie Larrabee are the main plaintiffs. The suit strikes at the heart of pesticide use in cultivating cannabis, specifically Eagle® brand fungicide.
LivWell Marijuana Plants Quarantined Earlier This Year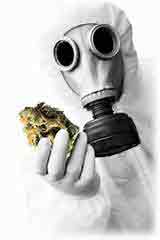 The Plaintiffs challenge LivWell's use and application of Eagle 20, asserting it is a dangerous fungicide that ultimately breaks down into hydrogen cyanide when heated with a standard cigarette lighter, and that persons who smoke cannabis that has been sprayed with Eagle 20 inhale the poisonous hydrogen cyanide. Neither Flores or Larrabee is claiming they became sick from smoking the cannabis, and the suit makes no claim for personal injuries (similar to those against tobacco companies). Most likely because there is not enough evidence to prove any direct health effects of consuming cannabis treated with pesticides.
The specific causes of action include: (1) breach of contract, (2) breach of the implied covenant of good faith and fair dealing, (3) breach of express warranty, (4) breach of implied warranty of fitness for a particular purpose, (5) breach of implied warranty of merchantability, (6) intentional misrepresentation/concealment of material facts, (7) concealment of material facts, (8) unjust enrichment/restitution/disgorgement, (9) civil conspiracy, aiding & abetting misrepresentations and concealment, and (10) declaratory relief and permanent injunctive relief. One of the reliefs sought includes a "cy pres award to an appropriate designee that is dedicated to consumer marijuana advocacy."
In an interview with IBT, Flores says in January he purchased a quarter of an eighth of high-CBD marijuana for smoking. He was appalled when he found out in April that LivWell had sprayed its plants with Eagle 20 and claims he threw out what he had left. LivWell was one of 10 businesses whose marijuana plants (around 60,000) were quarantined by the Denver Department of Environmental Health in March and April over concerns they were treated with unhealthy pesticides. However, inspectors gave the "all clear" and all of LivWell's quarantined plants have been released. LivWell says they no longer use any unapproved pesticides.
Pesticide Company Takes No Blame For The Incident
Fungicides and herbicides are forms of pesticide. Myclobutanil, the active ingredient of Eagle 20, is the common name for the active ingredient in several fungicide products registered to Dow AgroSciences LLC, a wholly owned subsidiary of The Dow Chemical Company. The Plaintiffs say they are not suing Dow because the "product wasn't used as intended."
"The Plaintiffs say they are not suing Dow because the "product wasn't used as intended."
It is used heavily to prevent and cure fungal diseases affecting wine and table grapes. Almonds and strawberries also account for a notable percentage of myclobutanil use. It also has a number of other food crop and landscaping applications. Although it has a low acute toxicity, myclobutanil has been found to affect the reproductive abilities of test animals.
Because marijuana is illegal on a federal level, few pesticides have been created or tested specifically for it. States in which cannabis has been legalized have to do their own research. Neither the Environmental Protection Agency or the U.S. Department of Agriculture list pesticides that may be used in cannabis cultivation, nor do they list prohibited pesticides. The Colorado Department of Agriculture has an approved listof marijuana pesticides that growing operations in the state are supposed to follow, but don't specifically list any banned pesticides. Eagle 20 is not on the approved list.
Lab Testing Requirements Provide a Safer Future
Legal counsel representing the plaintiffs say the marijuana industry can't go on unchecked and someone has to do something to stop these people from using Eagle 20 and other harmful pesticides. It was hinted more suits are on the horizon for other Colorado marijuana companies, with a focus on operations previously cited by the City of Denver in regard to the pesticide investigation, estimating the number of plaintiffs involved could eventually reach into the thousands.
"The purpose of a class action lawsuit is to empower people to obtain justice, especially those that have been wronged by large corporations."
The purpose of a class action lawsuit is to empower people to obtain justice, especially those that have been wronged by large corporations. The thought is large corporations have highly trained, expensive teams of attorneys who spend their days protecting corporate interests, making it difficult for an individual or small business to match the resources available to the big companies.
Use of pesticides in the cultivation of cannabis is a major concern for many consumers and more needs to be done to find safer compounds to fight parasites, fungus, mites, bacteria, powdery mildew and other biological agents that can infect or infest the plants themselves,  but I wonder if this lawsuit is the best approach and will end up like the Grand Theft class action many years ago, which may be an insight into how judges think about certain classes of cases that capture public attention.