Product Description
Aquadabber – Pro Aromatherapy Pen
Winner of HTCC Best Vaporizer 1st Place
For the True Connoisseur – who cannot settle for less
if your all about the terps and tasting that awesome sauce, then this is for you!
A completely new appoach.  We threw everything we Knew out the window and developed new technologies from the ground up!
We care about saving the terps!

The unique patented design of the AquaDabber (Aqua Dabber) makes it the best pen and has led to a true vape experience… our ceramic atomizer was designed is for pure taste are patented design places the coil below the quartz bucket, The desired product for use never touches the coil leaving your with the best flavored most terpene health filled vapes possible.  Never burn your terps again!! with our AquaDabber (Aqua Dabber) the terpenes delicate aromatics and flavors are left untouched and unaltered, so you taste it all as it was intended.  NO HARSHNESS NO CHEMICAL TASTE WHATSOEVER.   Our pen will leave you with nothing but pure taste with true vaping patented convection technology you are able to get the pure taste and aromatics of your oils.  if you have kept up to date, science has discovered a medicinal value in terpenes, which are fragrant oils that give every plant its scent or flavor.  These compound are delicate and if overheated or mistreated many characteristics will be lacking.  if properly grown, produced, cared for, stored, and consumed in the proper temps and indirect heat, you would experience a flavor explosion.  Now many of us cannot control the plants we consume but there is one aspect all of us have control over, that is the method you heat your oils with.  If you need the very best pen for the smoothest most flavorful vaping experience ever made in a pen then the AquaDabber (Aqua Dabber) is made for you.  Take your natural aromatherapy to the next level.
710 Life introduces the AquaDabber, its first purely stainless steel and glass aromatherapy device that is designed to maximize portability and minimize odor produced. The AquaDabber (Aqua Dabber)features 5 modular components that allows the device to be broken down for easy transportation. The unique design of the AquaDabber (Aqua Dabber) ensures that no leakage occurs during usage. This highlights the latest in portability and stealth factors that 710 Life is known for. Included with the AquaDabberis a water or e-liquid filtration module that allows the vapor to be filtered, which decreases harshness and adds aromatic effects.  The Aquadabber (Aqua Dabber) uses the latest technology utilizing proven time tested methods and science to achieve perfect convection not combustion!  Convection heating is the newest and cleanest form of heat to achieve atomization!  Our engineers don't copy they invent!
Patented Water or E-liquid Filtration Module – Vapor can be filtered with water or e-liquid to decrease harshness and or to add aromatic effects.   Color Changing Chamber – Chamber changes from brown to red to indicate that the chamber is heated. The chamber is ready to use once red occurs.  No Vapor Leakage Guarantee – Securely seals to preserve 100% of vapor produced.  Removable Battery – Can use a single 26650 or a single 18650 rechargeable battery.  Fully Functional Temperature Control – Converts from°C to °F with max temperature of 230°C / 446°F.  Stealth Design.  Our Aquadabber has not comptitors because we made sure our hard work was sent for patent.
HTCC Award Winner Designed to maximize portability and minimize odor produced.
Haptic Feedback – Vibration function to alert the user when the device is ready or turning off.
Fully Isolated Air Path allows for clean and pure usage.
Constructed of nearly indestructible Stainless Steel for ultimate durability and taste purity.
The AquaDabber is free of any plastic and therefore free of chemical / plastic taste.
What's included:
1 710 Life AquaDabber (Aqua Dabber) Pro Aromatherapy Unit
1 Water Filtration Tank & Mouthpiece Assembly
2 Color Changing Coil-less Ceramic Atomizer Chamber
1 Color Changing Ceramic Dry Herb Atomizer Chamber
1 710 Life Lithium-ion 26650 5000 mAh Battery
1 Loading Cap
5 Stainless Steel Chamber Screens
1 Packing Tool and Dabber
1 Cleaning Brush
1 USB Charging Cable
1 Warranty Information Card
1 User Manual
Other accessories available:
1  Color Changing Triple Coil Quartz Rods Atomizer Chamber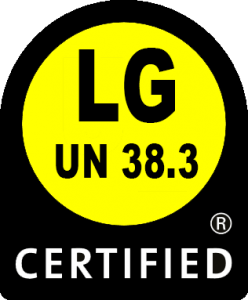 Only logged in customers who have purchased this product may leave a review.