Choosing the best enail: Exploring the Top 3 Enails for the perfect Dab:

Uncompromised Quality in Dabbing by 420life.com
How to choose an enail?
The world of dabbing has seen a remarkable evolution in recent years, and at the forefront of this revolution stands 710 Life, a company that has consistently delivered top-tier enails for enthusiasts and connoisseurs. Known for their relentless commitment to quality engineering, craftsmanship, and exceptional customer service, 710 Life has garnered a reputation that's hard to match. In this article, we'll delve into their top 3 enails: the 710 Life Desktop Enail, the 710 Life Evolution Enail, and the 710 Life Oil Star Pro.

1. 710 Life Desktop Enail: The Powerhouse of Precision
The 710 Life Desktop Enail is a true powerhouse in the world of enails. Designed to provide precision and consistency, this device has set the bar high for desktop enails. With an array of temperature control options, users can fine-tune their dabbing experience to perfection. Whether you prefer low-temp flavor-rich dabs or high-temperature hits, this enail has you covered.
One standout feature is its durability. Built to last, the 710 Life Desktop Enail can withstand the test of time, ensuring that your investment in quality pays off. It's not surprising that this product has garnered accolades and awards for its excellence in design and functionality.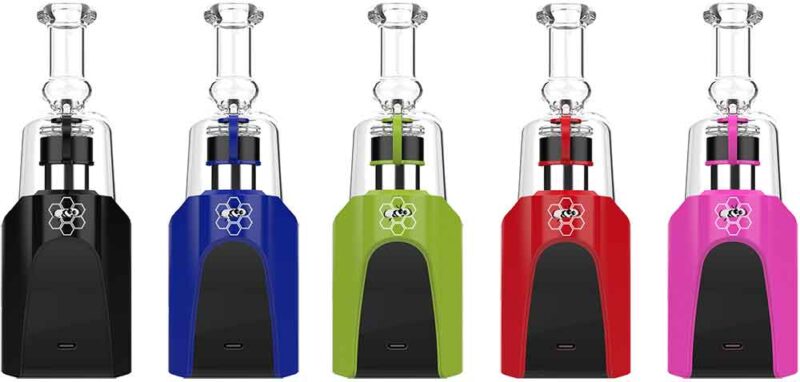 2. 710 Life Evolution Enail: A Step Forward in Innovation – Award winning portable enail
The 710 Life Evolution Enail represents a step forward in innovation within the enail landscape. With an emphasis on user-friendly design, this enail is perfect for both beginners and seasoned dabbers. It features a quick heating time and precise temperature control, making it easy to dial in the perfect dabbing experience.
One notable aspect of the Evolution Enail is its sleek and modern design. It's not just a functional tool but also an aesthetic addition to any dabbing setup. 710 Life's attention to detail extends even to the aesthetics of their products, and the Evolution Enail is no exception.
3. 710 Life Oil Star Pro: A Portable Dabbing Revolution – portable enail, dab pen and nectar collector
Our nectar collector and the other functions of the OIL STAR PRO is guranteed to taste great unlike the competitions poor renditions of a nectar collector
For those who crave portability without compromising on quality, the 710 Life Oil Star Pro is the answer. This portable enail is designed for on-the-go dabbing, making it a favorite among enthusiasts who are always on the move. Despite its compact size, it doesn't sacrifice performance.
The Oil Star Pro maintains the same level of precision and temperature control as its desktop counterparts, ensuring that you get a consistent and enjoyable dabbing experience wherever you are. It's powered by a reliable battery, making it a dependable companion for those who prioritize convenience without compromising on quality.
Conclusion: Uncompromised Quality by 710 Life
In the world of dabbing, where precision and consistency are paramount, 710 Life stands as a dominant force. With a legacy spanning over 25 years in the cannabis industry and over a decade of online presence, they have consistently delivered products that meet the demands of discerning consumers. The 710 Life Desktop Enail, 710 Life Evolution Enail, and 710 Life Oil Star Pro are prime examples of their commitment to excellence. 710 Life will make a great gift for yourself or a friend and with over 10 years experience you can count on it being a good brand next year again for 2024
For those who seek quality uncompromised, 710 Life's enails are more than just devices; they are a testament to the art of dabbing. These enails have earned their place at the top, setting the standard for what enthusiasts can expect from their dabbing experiences. As 710 Life continues to innovate and evolve, it's safe to say that the future of dabbing looks promising in their capable hands.