What is Cannabis Oil, Shatter, and Wax?
Shatter, wax, honeycomb, oil, crumble, sap, budder, pull-and-snap…these are some of the nicknames cannabis extracts have earned through their popularity, prevalence, and diversification. If you've heard any of those words before, they were likely used to describeBHO (butane hash oil), CO2 oil, or similar hydrocarbon extracts. This list of descriptive subcategories might lead you to believe that there are stark differences between each one, but the division between glass-like shatter and crumbly wax is more superficial than you'd expect.
For those of you who are new to the concentrates game, a cannabis extract is any oil that concentrates the plant's chemical compounds like THC and CBD. This is achieved through a variety of extraction processes and solvents, the most common being butane. Advancements in extraction technology have enabled the use of other solvents like carbon dioxide and pure hydrocarbons in a process that utilizes pressure in a safe closed-loop system. The end product is a highly potent oil of varying consistencies most popularly used for vaporization and dabbing.
So what's with the different consistencies, and are they telling of an extract's quality?
What is Marijuana Shatter?
Shatter, with its flawless amber glass transparency, has a reputation for being the purest and cleanest type of extract. But translucence isn't necessarily the tell-tale sign of quality – the consistency and texture of oil comes down to different factors entirely.
The reason shatter comes out perfectly clear has to do with the molecules which, if left undisturbed, form a glass-like appearance. Heat, moisture, and high terpene contents can also affect the texture, turning oils into a runnier substance that resembles sap (hence the commonly used nickname "sap"). Oils with a consistency that falls somewhere between glassy shatter and viscous sap is often referred to as "pull-and-snap."
What is Marijuana Wax?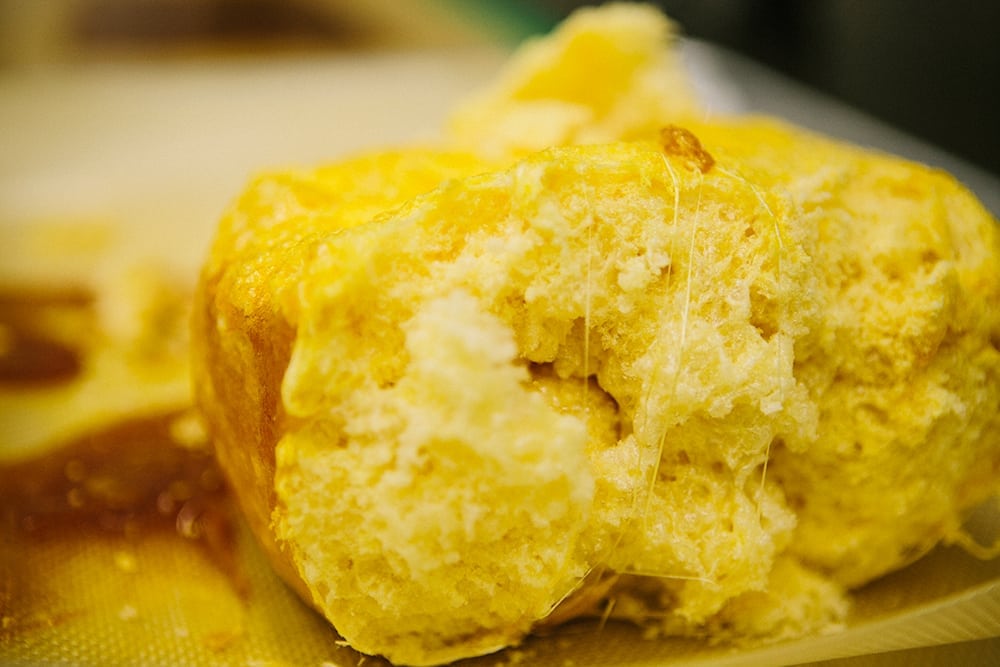 Cannabis wax refers to the softer, opaque oils that have lost their transparency after extraction. Unlike those of transparent oils, the molecules of cannabis wax crystallize as a result of agitation. Light can't travel through irregular molecular densities, and that refraction leaves us with a solid, non-transparent oil.
Just as transparent oils span the spectrum between shatter and sap, wax can also take on different consistencies based on heat, moisture, and the texture of the oil before it is purged (the process in which residual solvents are removed from the product). Runny oils with more moisture tend to form gooey waxes often called "budder," while the harder ones are likely to take on a soft, brittle texture known as "crumble" or "honeycomb." The term "wax" can be used to describe all of these softer, solid textures.
The Complex Art of Cannabis Extraction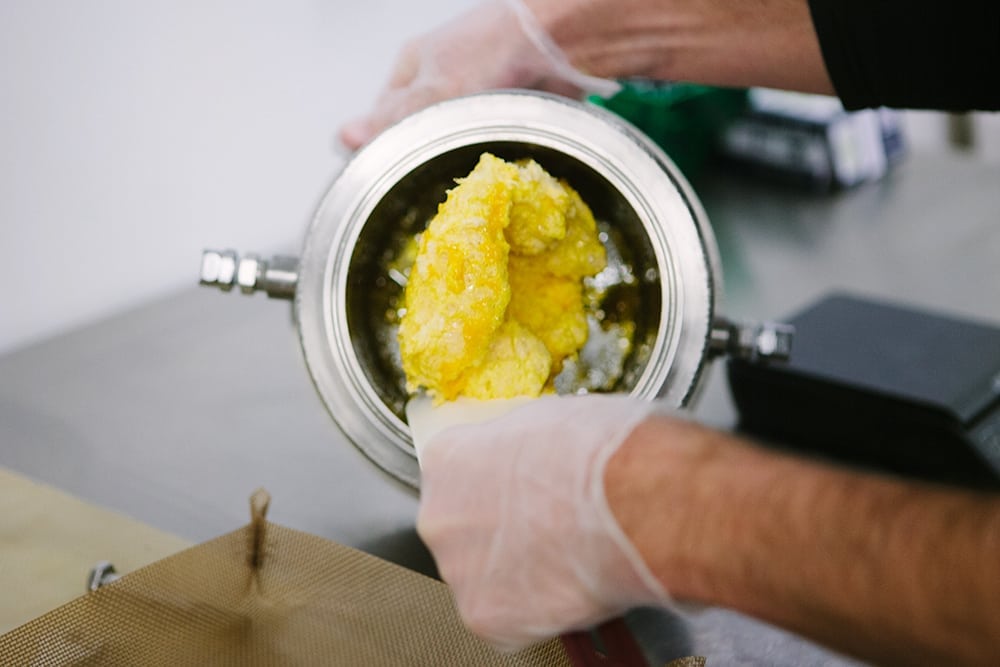 There's a reason cannabis extraction is now as big a part of competitive Cannabis Cups as flowers; the knowledge and care that goes into extracting oils is as complicated as the art of growing the plants they are derived from. Every step of the extraction process demands a balance of art and science, beginning with the selection of starting material and ending with the purging and storage process. This simplified explanation of oil consistencies is only a scratch on the surface of this emerging craft, and it's exciting to imagine how much further science and technology will carry its potential.

Leafly – By Bailey Rahn