Best Bangers in 2020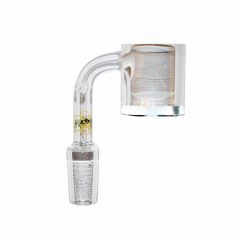 The Best Quartz Baangers For Enail In 2020, here at 420 Life / 710 Life we have the most versatile sizes and the best quality quartz bangers you can find 99.999% pure.  Watch our best quartz banger video and watch our temperature resistant quartz banger be tossed into cold water while red hot!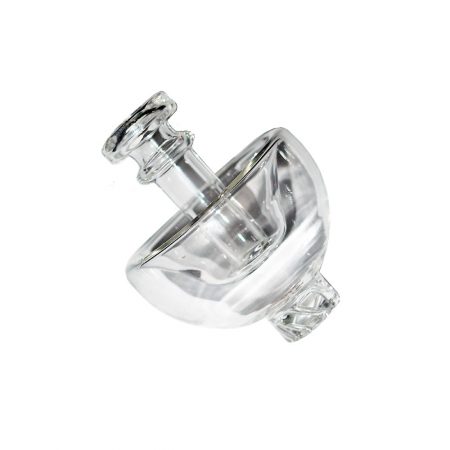 Enail dab kits are becoming more and more popular by the day. As we all know that using an enail dab kit for dabbingis far more safer and cleaner than using a butane torch, it's becoming clear that some day enails will take over the market.  But we've noticed that in all these years of development, we can see there are a lot of different types of enails emerging in the market, the basic mechanism for heating the titanium dab nail or quartz banger stays the same: by using a PID controller connecting to a heating coil.  Although the coil size of the heating coil for enail kits stays the same(16mm, 20mm, 25mm, flat coil for 10mm, etc), we don't see a lot of options when it comes to picking a perfect titanium dab nail or quartz banger to pair with the heating coil.  Here at 710 Life, our passion towards developing better quartz bangers and titanium dab nails never change, we work closely with our engineer to experiment different types of designs to develop enail quartz bangersthat fits our standard of functionality and aesthetics.  In order to help you understand the features and have a better understanding of what kind of quartz banger/titanium dab nail is the best for your own enail dab kit, we've listed some of our best sellers in 2019, see what's the best for you!   the taste like quartz for your enail? Well look no further, this Titanium Quartz Hybrid Nail/Banger For 20mm Heating Coil Enail can fulfill your every need, it's a perfect fit for any enail with 20mm heating coil!
This is a unique piece that we've been developing in the past few months, we've created nail with 4mm thick bottom and a built-in core reactor to hold the heats better than any quartz banger for 20mm enail coil on the market! A must-have item for enail enthusiasts!

Fits 20mm Barrel Coil.
Built-in core reactor to hold heat.
14mm/18mm Male/Female Joints Available
If you are looking for something that could retain the heat like titanium and savor
Fits 10/14/18mm Male/Female Dab Rigs/Bongs.
3rd Party Certified Grade 2 Titanium.
100% Pure Quartz Dish.
Dish Washer Friendly.
Convert Any Bongs/Dab Rigs/Water Pipes Into a Dab Ready Piece.
Another one of 710 Life's latest innovations.  When it comes to functionalities this unique thermochromic bucket quartz banger sure takes the cake. Since 710 Life's launch back in May 2018, our thermochromic bucket and the core reactor banger for enails had been two of the most popular items for dabbers. So we come up with the idea: How about making a thermochromic bucket that would fit desktop enails? 
Then we got to work and in Jan 2019, the thermochromic bucket quartz banger for desktop enails is here! This banger can be heated with blow torches and 25mm heating coils(please note that most of the heating coils for enails on the market are 16mm/20mm/22/24/25/26/28/30 )! We've developed a 28mm OD heating coil to fit this unique quartz banger.  We  also carry a flat topped 30mm banger
Instead of watching the indexes showing on the PID controller, now you have an alternative visual indication of whether your quartz banger is ready for dabs! It works like any thermochromic bucket quartz bangers, once heated to around 500° F the thermochromic material in the vacuumed sealed layer of the banger will turn bright red. 
Fits 25mm Barrel Coil.
Thermochromic Enail Quartz Banger
Blow Torch Friendly 
14mm Male Joint Available
This Hybrid Titanium and Quartz Domeless Nail is compatible with 10mm, 14mm, 18mm, male or female joints and also works with all flat coil e-nails. This domeless nail combines the durability of titanium along with the smooth taste you'd expect from a quartz nail.
The grade 2 titanium base will last a lifetime while the quartz dish can be easily replaced. The 3 piece design allows you to replace the quartz dish very easily and take it apart for easy cleaning.
Fits 10mm,14mm, and 18mm Male or Female
3 Piece Domeless Design for Easy Cleaning
Grade 2 Titanium Base, Quartz Dish
E-Nail Compatible
Replaceable Quartz Dish
Joint: 10mm, 14mm, 18mm Male or Female
Height: 2.5″
FINALLY, SOME TIPS FOR CHOOSING THE PERFECT QUARTZ BANGER FOR YOUR E-NAIL KITS…
Know Your Heating Coil's Size, 80 percent of the heating coils for enail kits on the market right now are 16mm/20mm, so you'll need to check with your operating manual, if you don't have one, contact your seller for confirmation before ordering will be the best.
Never Use A Cracked Quartz Banger. I know, you spent a fortune to get your dream setup, you had fun for a few months then you noticed there are little cracks on the inside of your quartz banger, STOP USING IT, I'm serious, when being applied to a massive amount of heat, a cracked quartz banger could explode in front of your face.
Low Temperature Dabs Or High Temperature Dabs? If you like to savor every sip of your cannabis concentrates, or maybe you have a small dab rig  with limited water inside to cool down the temperature of your dabs, better go with a quartz banger and set your enail at 500°F. If you're a hard core dabber or you have a large dab rig(or a that's been converted into a dab rig), going with a titanium dab nail and set the enail at 700°F will suit you the best.
Cleaning:
• Only clean units while powered down, unplugged, and properly cooled down to safe levels.
• while still warm, swipe with dry Q-Tip then swipe with alcohol dipped Q-Tip.
• to clean inside clean nail with a soak in warm isopropyl alcohol or denatured alcohol then rinse and wipe dry
• Regular cleaning of nail will increase performance and airflow.
• Never clean the nail by raising temperature this will kill your coil
Great ways to clean… We have 2 great articles on cleaning and maintaining your quartz nails

The Importance of a Clean Quartz Nail to Dab on Correctly!
For Deep Cleaning your quartz to pristine conditions click here
For daily maintenance and cleaning please click here
What is the Correct Downstem and Joint Size?